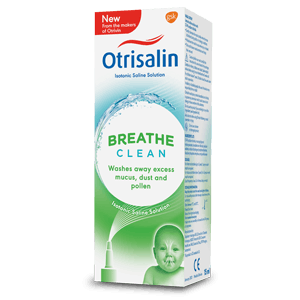 CLEANS YOUR BABY'S OR CHILD'S NOSE
Otrisalin helps you clean your baby's or child's nose in a gentle and soothing manner. Otrisalin is also suitable for adults.
By clicking the link above, you will be taken to an external website that is independently operated and not managed by GSK. GSK assumes no responsibility for the content on the website. If you do not wish to leave this website, do not click on the link above.
OtriSalin Nasal Spray
Nasal Saline solution 0.74% w/v