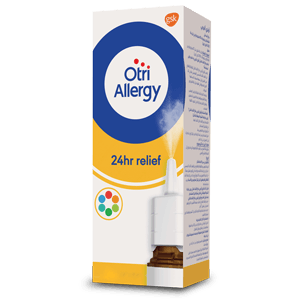 24 HR
ALLERGY Relief Nasal Spray
Provides relief from allergy symptoms: sneezing, itchy and runny nose, itchy and watery eyes,nasal congestion and associated sinus discomfort.
Only available UAE and Oman
Only available in Gulf and Near East
By clicking the link above, you will be taken to an external website that is independently operated and not managed by GSK. GSK assumes no responsibility for the content on the website. If you do not wish to leave this website, do not click on the link above.
24 Hour Allergy Relief Nasal Spray
Prophylaxis and treatment of allergic rhinitis including hay fever and that caused by other airborne allergens such as house dust mite and animal dander.