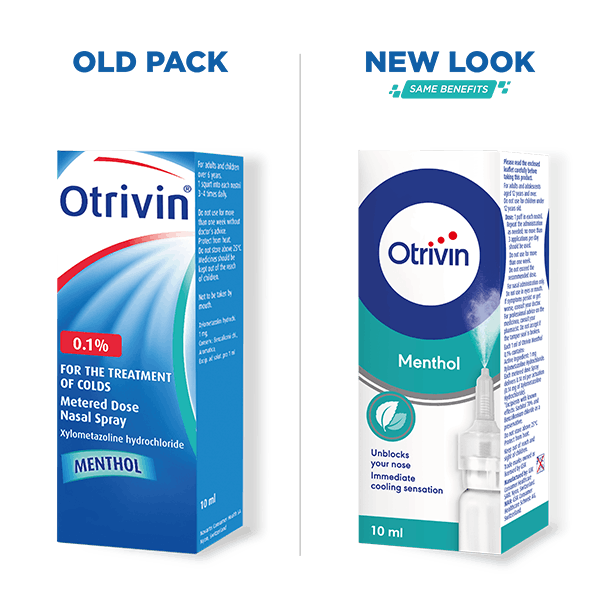 CONGESTION AND SINUS PRESSURE RELIEF
Relieves nasal congestion associated with sinusitis in as little as 2 minutes. Lasts up to 12 hours.
By clicking the link above, you will be taken to an external website that is independently operated and not managed by Haleon. Haleon assumes no responsibility for the content on the website.
If you do not wish to leave this website, do not click on the link above.
Otrivin Menthol 0.1% Metered Dose Nasal Spray
0.1% Nasal Spray
Fast & long lasting nasal decongestant that also relieves sinus pressure symptoms. Unblocks your nose within 2 minutes. Lasts up to 12 hours. Aids sinus drainage.