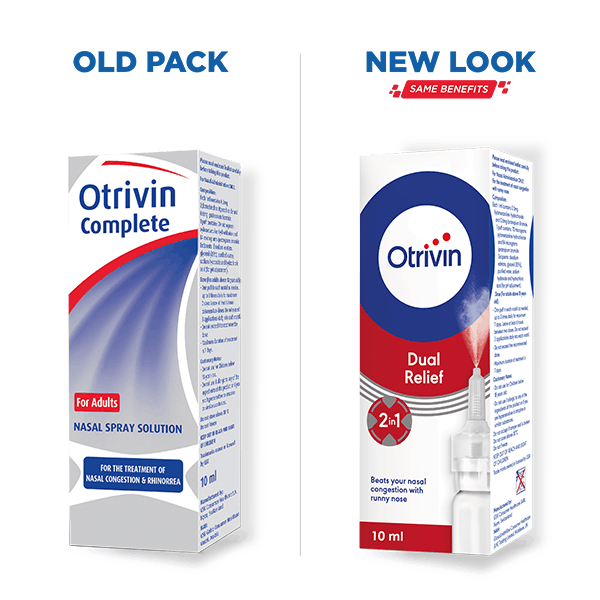 COMPLETE RELIEF FROM YOUR WORST NASAL SYMPTOMS
Our most complete formula to unblock the nose, stop the runniness, alleviate sinus pressure, reduce sneezing.
By clicking the link above, you will be taken to an external website that is independently operated and not managed by GSK. GSK assumes no responsibility for the content on the website. If you do not wish to leave this website, do not click on the link above.
Otrivin Complete Nasal Spray
0.05% Xylometaxoline hydrochloride
0.06% Ipratropium bromide
Unblocks your nose and stops runniness. Beats your worst cold symptoms, all at once.